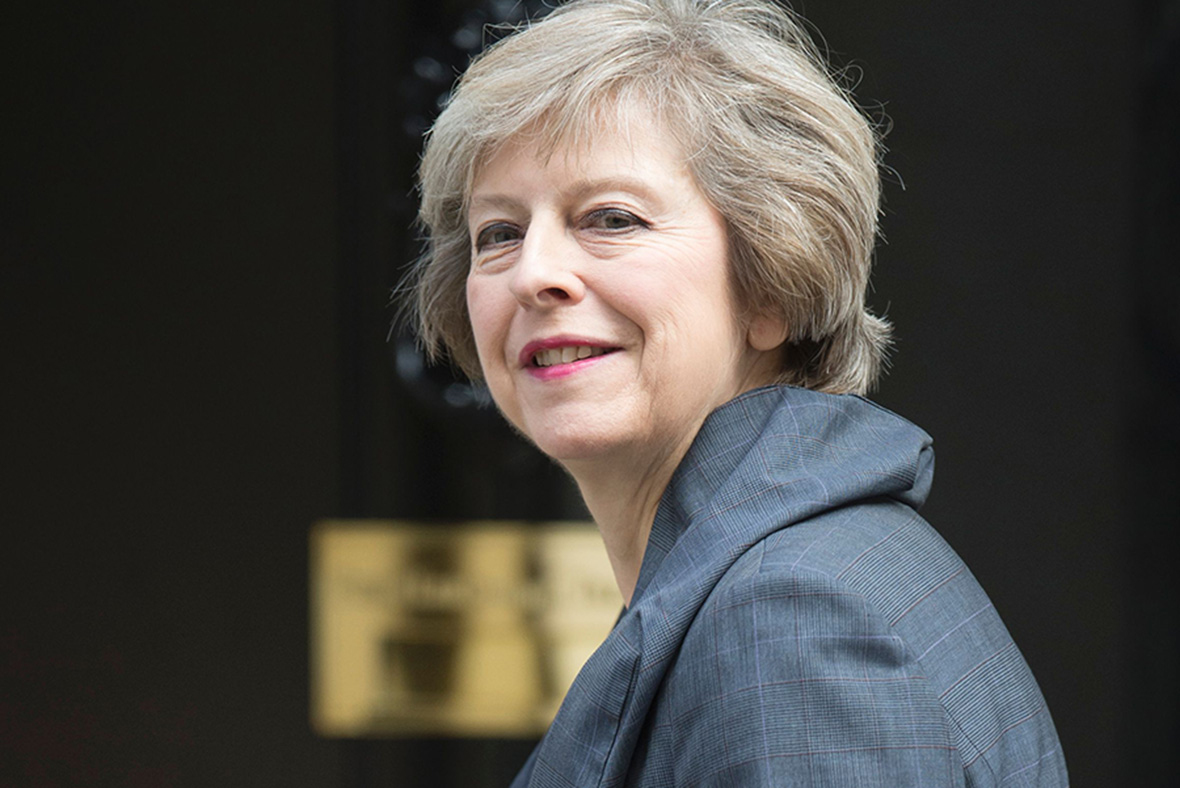 New UK Prime Minister, Theresa May
Earlier this week, I shared the news that both of my little ladies won a golf tournament. That particular post sparked many private and public messages written with a tremendous amount of positivity and encouragement of what amazing things our loved ones may achieve while living with Type One Diabetes.
I loved it. Even more, the two Naturally Sweet Sisters said it was exactly what they needed to hear to stay focused on their own goals - which
(of course!)
is a college experience that includes a scholarship to play golf.
To keep the exciting momentum going for all of our friends that live with T1D, I thought it might be fun to share some of the inspiring adults that live with T1D as a way to continue to showcase the ever-present encouraging thought that
'anything is possible'
.
With T1D, You can run a country! Thanks to Ms. Theresa May, UK Prime Minister, as our newest community role model effective July, 2016. To read more, check out http://www.medscape.com/viewarticle/866060?nlid=108247_3041
With T1D, You make the highest legal rules for a country! Supreme Court Justice Sonya Sotomayor not only makes decisions for citizens of the United States, but she decides how to manage her T1D each and every day. Want to know more? Check out http://www.diabetesforecast.org/2013/jul/sonia-sotomayor-her-life-with-diabetes.html?referrer=https://www.google.com/
With T1D, You can be a professional athlete! Jay Cutler, Scott Verplank, Charlie Kimball and many more are living their athletic dreams through careers around the world. All it takes is a lot of practice and you could be doing the same! https://en.wikipedia.org/wiki/List_of_sportspeople_with_diabetes
With T1D, You can act, dance and sing! First there was Mary Tyler Moore and that opened the doors to many celebrities living with T1D. It's well known that Nick Jonas, Crystal Bowersox, Brett Michaels and Damon Dash all have had success on the stage. For more inspiration, visit http://www.everydayhealth.com/diabetes-photos/celebrities-with-type-1-diabetes.aspx#05
With T1D, You can be Miss America! Thanks to Nicole Johnson, our world is filled with the brains and beauty of many young women that have created philanthropic endeavors while furthering their education.
For all of these wonderful adults (and even more listed
HERE
), nary an insulin pump nor an injection will ever hold them back.
As I continue to remind my own girls, with T1D anything is possible!
Feel free to share your own positive 'With T1D Anything Is Possible' story in our comments. We would love to read them.
Thank you for sharing!