As we wrap up our 2015 Calendar year, one of our big to-do lists is to order as many T1D supplies as we can. Our deductible has been met and as a result, our out-of-pocket expenses are minimal. Minus Continuous Glucose Monitoring (CGM) supplies, we pay nothing.
But yes,
we still pay for our CGM
- despite the deductible allowance being met.
It's one of the chronic disease biggest burdens we shoulder.
And we are not alone.

(( Shameless plug to write to your US senator to ask our government to recognize CGM use as a medical necessity for Type 1 Diabetes care by supporting bill

"The Medicare CGM Access Act of 2014" (S. 2689).

)) - CLICK HERE

The cost from CGM is akin to several luxury items or a substantial annual vacation.

Having two daughters that both utilize CGM daily, means that we are using a new sensor roughly every 1-2 weeks. Each sensor is $100.00 and a box of four is roughly $400.00. One box for each daughter means that cost multiplies to $800.00 a month.

The additional expense for using CGM include an annual receiver charge of $500 per child plus a multi-year transmitter cost of another $1000.00 per child.
Dexcom CGM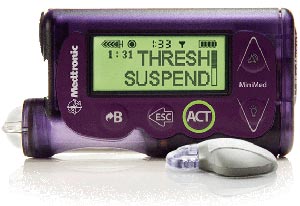 Medtronic CGM

The reality is to keep both girls on their life-saving, medically necessary, continuous glucose monitors, the usage cost amounts to a whopping $12,600.00.
It's a dilemma for many.
What would you do with almost $13,000.00?
What if the choice was to remain healthy and well,
alive
?
Clearly there is no amount of money that would compete with life-saving technology, especially when it depends on your child's life.
The irony of our predicament is that by using this technology, we have avoided costly in-patient hospital visits, expensive out-patient clinic hours and even additional prescription costs from emergency supplies such as Glucagon. Despite being diagnosed with Type 1 Diabetes, our children are healthy. I am convinced that this is in large part to our steadfast CGM use since 2007.
If you have a moment, use the link above to share your own CGM story. If you have been able to cover the costs or even if you haven't, everyone should have their voices heard. Truly, we can #makehealth.
It's been a long time coming.
Please continue to VOTE for Naturally Sweet Sisters @peds2040 for the Diabetes Emoticon App. We need your help to secure a spot on the Innovation Beach (mock) Shark Tank. The girls say thank you!!!