It has been a whirlwind past few days.
Somehow, I was lucky enough to be included with a group of remarkable Brainiacs - and I say this with great admiration as the list of credentials include Brown, MIT, Stanford, GLU, T1DExchange, TidePool, University of Cincinnati, University of Michigan and many more- that are vowing to change the change the way we view clinical care for families, providers (doctors, nurses, techs) and systems (research, data collections and data execution).
It all happened because of this wonderful doctor,
Dr. Joyce Lee, Doctor as Designer @joyclee
and her collaborative vision of:
HealthDesignBy.Us
A real and virtual community passionate about health and design
and another innovative doctor,
Dr. Peter Margolis, MD, PHD Co-Director, Center for Health Care Quality
whom worked on ImproveCareNow with two major projects of improving health care for patients with Inflammatory Bowel Disease/Chrohn's and Cystic Fibrosis.
This kind of health network means we all work together – care providers, researchers, patients and families – using scientific data to drive improvements for kids with Crohn's disease and ulcerative colitis. We analyze results from thousands of doctor/patient visits and review the latest studies and treatments worldwide. As we all share this information, we continue to improve care for all patients.
As the project idea started to slowly form, another key to unlocking the need for change was the needed resources procured by Dana Ball, founder of the T1DExchange.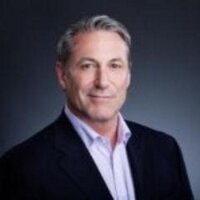 Dana Ball
Executive Director and Co-founder T1D Exchange, CEO, Unitio
Dana has worked as a 30-year veteran patient advocate for T1D as well as serving with the Helmsley Charitable Trust for T1D and establishing the T1D Exchange and GLU.org (if you haven't signed up, please do so.). The T1D Exchange is a system used to connect shareholders within the T1D Community such as patients, providers, caregivers, clinicians, researchers and medical corporations. GLU is used as a way to obtain data to share to the above in hopes of improving care and fulfilling needs - throughout the T1D landscape. It is big and it is full of the information that can make our system design improved.
And the list went on and on of amazing attendees. I met patients, doctors, CDEs, researchers, data analysts, systems designers, doctors, patient advocats, and so many more. Most notably in our own familiar T1D world, a few favorite celebrities of the Diabetes Online Community (DOC) bloggers Kerri Sparling, T1D adult from SixUntilMe.com, whom just wrote the book Balancing Diabetes and Bennett Dunlap, parent of four, two with T1D from YDMV.net and the wonderful story teller of Smash Your Meter.
Entering the conference room on that first day was full of 'WOW'. Clearly, this was a group that was assembled to get things moving.
So why was I there? Yes, if you are thinking this, well, so was I!
It wasn't completely clear until we started off our first session with a 'Design Prescription', which m
ight be the most exciting take-away of the event....
I was there because the assembled T1D Designers wanted to know even more about the families at the core of the project and they wanted to learn first hand from all of us!
Pause and let that sink in, people! We are being heard!!!!!!!
As a side note, you can be heard too... scroll to the bottom and pick up the hashtag to keep the conversation going on Twitter.
Patients/Families were instructed on the understanding that we were the T1d Experts while the Design Team - all the marvelous others in the room - were to listen, have empathy and start the journey of learning through what it is like in 'our' patient world of T1D.
Together, our group of 50ish (plus or minus a few) team members quickly jumped into the first task of understanding our most
critical
need as patients/families living with T1d.
Well, as you all know, that would be living with T1d. Right?!


That pretty much sums it up. We want a freaking cure! Sigh.

Breathing deeply right now, because no matter how many times it is discussed, I still want to move this train onto those cure tracks.... which might be fun as we could drive it over the diabetes monster!
Since clearly, we are still living with T1d, as patients and families, we have to work with what we have NOW.
Just as I was bravely to voice what I wanted to my table of intellects, it suddenly occurred to me by observing the faces around me, that most all had no idea of what we went through to actually get to the point of ranting about a cure or driving a train off the tracks.
Before addressing what I wanted, it seemed only appropriate to explain why I wanted it.
The number reason I want a #CureT1d? Oldest and Youngest Daughters
Pausing for only a moment, I slowly explained the story of youngest daughter's diagnosis. Some of the details are still hard to share, such as how she was so weak, that she rode around in a little red wagon for the first three days with the IV pole attached to a make-shift mobile pole. Or how the IV line could not be inserted as her veins were so small from the massive dehydration that she had suffered from not getting her diagnosis until, well, the reality is that it was almost too late.
After explaining the first diagnosis, I went into the story of our oldest daughter's diagnosis. Mouths dropped open because having only one child with Type 1 Diabetes was expected. Two? More than enough reason of why it was important to improve care. Still I continued the 2nd dx story and shared how oldest daughter was diagnosed early through her own verbalization of symptoms - but also explaining how the flawed healthcare system had me lying about which patient needed care when I called into the clinic for help. Even worse, how I had learned to fight through the hospital bureaucracy to get what I needed which was an out-patient OGTT, pre-diabetes care at home and an insulin pump.
When I finished, the table was silent.
The story hit home. Our family is representative of millions of other families. To be exact, 35 million families worldwide. Closer to home, about 2 million families.
As I write these statistics, I can't help to again focus on a cure. It's what we need.
However, the compelling answer was still waiting and that was for the question of what I wanted while we still live with T1d. For me, it is simply an overhaul of our current system that begins to focus on patients and families.
Before I left to head to this conference, I asked the Naturally Sweet Sisters readers what they wanted too.
Naturally Sweet Sisters to Readers:
Quick Question About Medical Care.... What is the one thing (or more if you have a lot!) that you wish would/could happen during your A1c appointment in hopes of making your visit go smoother? Please reply below.
From Laura, "
It gets a little boring. Same general thing over and over. Two teens transitioning care. "Doing great. You could work on this." "OK we'll do that." Real-life teen life happens. Repeat every three months.
It would be great if they could have all the logs downloaded and printed out before our appt."
From Ambermarie, "
Just wish all endos would reassure patients that it's okay to have one bad a1c or that high or low bg.
I had one endo that always made me feel like my type 1 was my fault and that I wasn't trying hard enough or that I was just not caring or taking care of myself no matter how hard I tried."
From ANON, "
Type 1 is confusing and draining. I don't know who to call and I can't seem to get help when I need it. My daughter is falling apart and I am not sure where to go for support. What do you think I should do?"
And just like my diagnosis story, the comments from Naturally Sweet Sisters community are also the same as millions of others. Through changing our current system into something that allows the interaction of multiple sources and by focusing on patients/families, we can get to a place where waiting for a cure is not just like being stuck in an elevator listening to bad musak. Imagine John Tesh on replay for the rest of your live. Yes, you would seek change too.
The First Look at What Do Patients Want?
As the meeting continued, we started to find several common themes. Here is a great representation of what I hope I left with the team.
Thinking about What Do Patients Need after leaving the conference.
Notice the lines traveling from area to area in a spiderweb? Notice that the center is clearly marked as Patients/Families?
Those are the two most important things to remember as the system begins redesign.
1.) Patients/Families
2.) All points intersect back to what Patients and Families WANT.
With this, we begin to see a clearer picture of designing a system around the needs of patients and families.
In other words, a system that allows the patient to acquire the level of care that they need, when they need it.
Should be a simple fix, right?
Yes, I say that with a grin. I know there are mountains to move before it can happen.
But as Dr. Margolis said just when the conference ended, "We aren't going to forget what is most important when you leave today. This isn't going to stop here. I promise you that we will keep working on it. We know it is THAT important."
I believe him.
Want to help design the new T1D Health Care System? Follow along with C3N on Twitter @C3NProject and #MakeHealth #PatientsAsDesigners with ideas that you have to see a patient designed health care system. Be sure to give a shout-out to Amy @natsweetsisters and say hello!
Together, we CAN! #curet1d
Naturally Sweet Sisters Blog Posts for November is National Diabetes Awareness Month 2014
Day 1 http://www.naturallysweetsisters.com/2014/11/and-so-it-goes-t1d-is-still-here.html
Day 2 http://www.naturallysweetsisters.com/2014/11/november-is-national-diabetes-awareness.htm
l
Day 3
http://www.naturallysweetsisters.com/2014/11/some-days-are-good-and-some-days-are.html
Day 4
http://www.naturallysweetsisters.com/2014/11/two-new-diagnosis-is-too-many.html
Day 5
http://www.naturallysweetsisters.com/2014/11/our-normal.html
Day 6
http://www.naturallysweetsisters.com/2014/11/its-like-finding-needle-in-haystack.html
Day 7 http://www.naturallysweetsisters.com/2014/11/reflections-on-way-way-back.html
Day 8 #MakeHealth See us on Twitter @natsweetsisters
Day 9 #MakeHealth See us on Twitter @natsweetsisters
Day 10 #MakeHealth See us on Twitter @natsweetsisters
Day 11 #MakeHealth See us on Twitter @natsweetsisters


#jdrf #natsweetsisters #NOT1d #CureT1d #JDRFCC15 #T1DAY