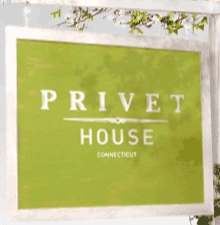 My heart goes pitter patter at the cuteness!
Paperwork.
Between the mail, two kids at two different schools, our daily purchase receipts, newspapers and tax information... we can get buried under a mountain of paperwork in less than 2 minutes flat. (This volume is actually at its lowest point in years from the so-called
paperless
system in which we still have to print paperwork at home. Oh the irony of paperless processing!)
Than, add in type 1 diabetes and before you can blink, you are literally covered in white ditto sheets.
Log books.
Doctor's office notes.
Appointment reminders.
Google M.D. print offs.
Inventory slips from all of the mail order pharmacy junk.
And, the most important Prescription Copies. Or what we loving call, "
Scripts
."
Let's just focus this post on the scripts, since this week reminded me why it is ever so important to make sure you have copies readily available of this information.
About two weeks ago, I visited our Target Pharmacy (insert digression - but this is my ultimate get away using scripts as an excuse. Have you looked at the new Privet line? It is so charming!)
There was a newer-ish pharmacist there and having never dealt with her, I was instantly a little leery. Our family carries two insurance policies. The first is a policy that we use from my husband's company and it covers the bulk of our needs. The second is one that we buy for the sole purpose of covering everything the first one does not (like co-pays and deductibles). 99% of the time, our Target Pharmacy gets both policies entered into the system appropriately but once in a while, we have a 1% FAIL.
That 1% can really screw us up.
And it did.
The newer-ish pharmacist entered our new scripts as a continuation of the previous scripts, so she did not have to even run the two insurances again. Sounds good, right? Except it wasn't at all what we needed. Our two daughters are consuming about one entire extra vial of insulin per month. This amount was different from the old script to the new script.
However, since the newer-ish pharmacist entered it incorrectly, there was no papertrail and my only alternative would be to request a second script from our Endocrinology office.
This is where having copies of those scripts and not just blindly turning them over is helpful. Because we made copies for our records, I was able to go back to Target Pharmacy and correct the problem instantly.
No need to wait for endocrinology and no need to get upset at the situation. Stress was contained and the problem resolved.

Love @ Target!
Not to mention that I was able to go back and buy those super cute Privet placemats that I had my heart set on! At $12.84, that was a steal!
http://www.target.com/